Combi container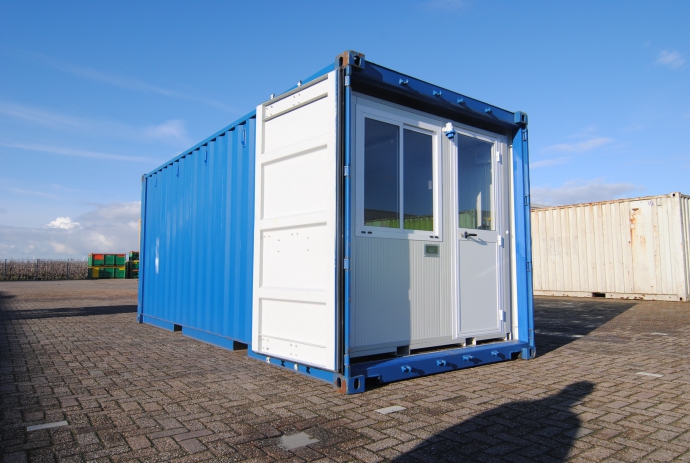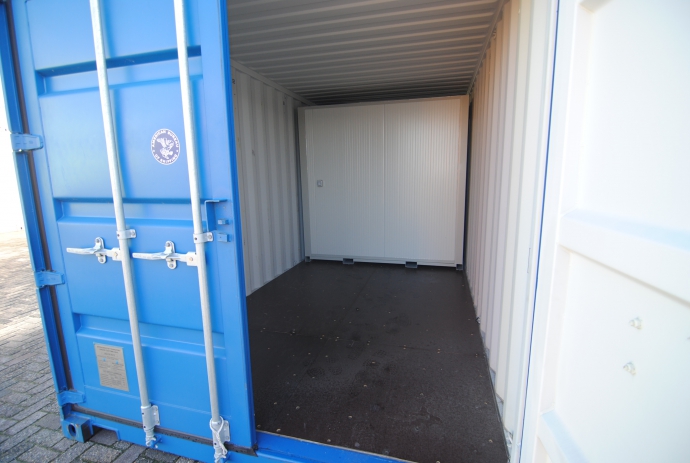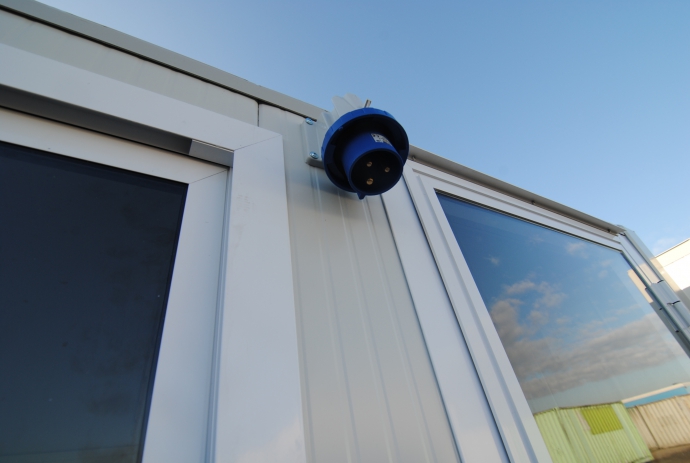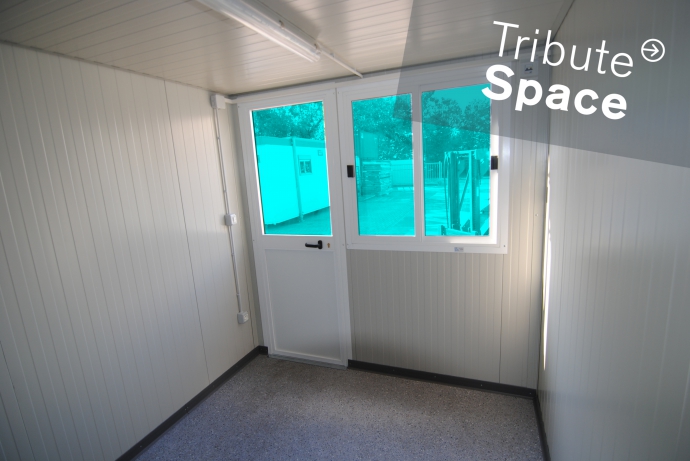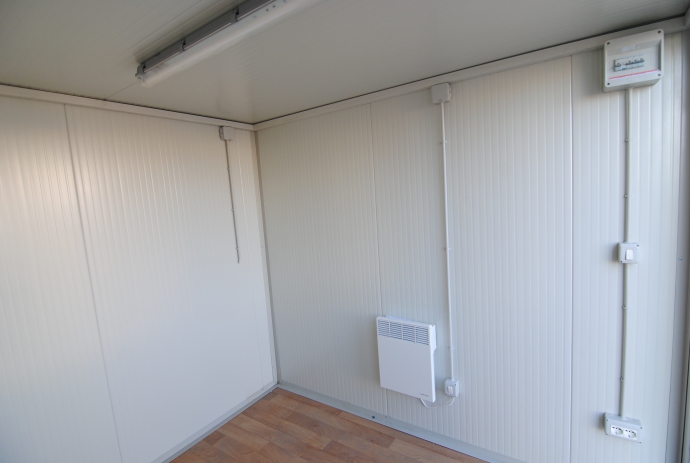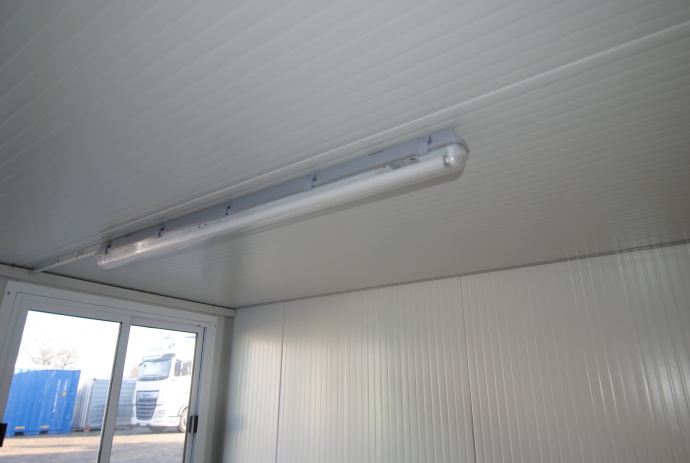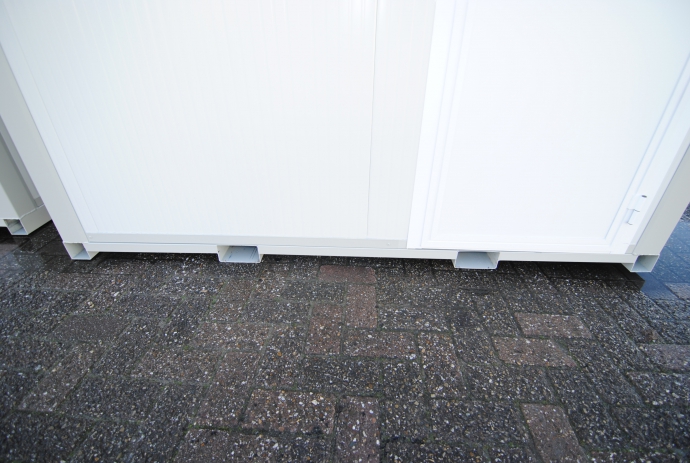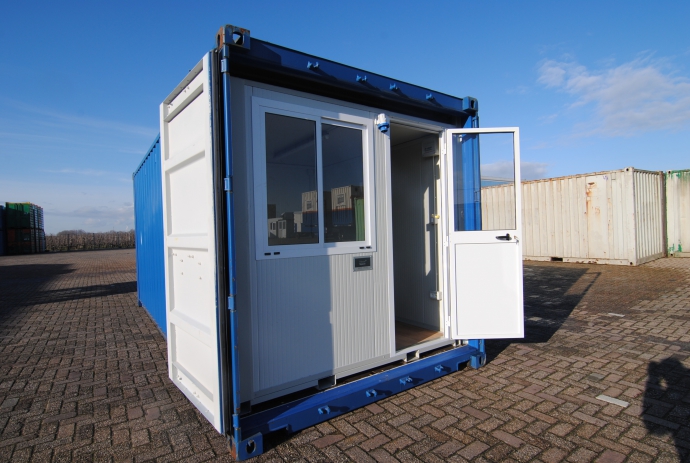 This container is equipped with a unit which in addition to an outside application may also be placed in a standard sea container.
The unit is dotated with:
- electrical implant outside the unit;
- Lighting 1 x 36 watt.;
- Socket 16 A.;
- the floor is made with a vynil flooring;
- the roof has a finishing in galvanized steel plate 2 mm.;
- forklift pockets;
- walls and roof are executed in sandwich panels, Rc = 1,85;
- the supporting structure is made up of a 1.5 mm thick galvanized structure.;
Dimensions of the units are:
Internal: 2.620 x 2.160 x 2.110 (LxWxH)
Container type: 10ft standaard
Ref.CR
Outside measurements (m)
Length Width Height
6,058 2,438 2,591
Inside measurements (m)
Length Width Height
5,844 2,35 2,39
Doorway
Width Height
2,342 2,28
Gross weight Net weight Tare weight
24.000 21.690 2.310
Content 32,80
All measurements and weights are indicativ.